A Heck of a Decade for Mobile
Over the last 10 years, mobile completely transformed our lives. Before 2018 starts I wanted to take a quick look at some of the mobile predictions that were made a decade ago and see what changed.
Take a few minutes and close your eyes. Try to remember what your life looked like in 2008. It may take you a little while because it was 10 years ago!  That's basically prehistoric times. The year 2008 was actually a pretty significant year in terms of world events. The stock market crashed, Barack Obama was elected president, and Apple launched the App Store (Yes I think the launch of the App Store deserves to be in the top three world events). I was in the midst of my military service somewhere in the desert with a Sony Ericsson W910i in my pocket.
This was my phone.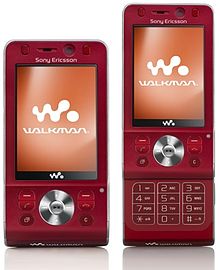 And I loved it.
It wasn't anything fancy like my Samsung Galaxy S7, but it let me take reasonable pictures, I could listen to Highway to Hell on lonely desert nights, and that was enough. Now, 10 years later, there is an app for EVERYTHING, shopping, reading, exercising, dating, even for napping (seriously, I looked it up). There is literally an app out there that claims to help you take a power nap because we humans don't know when we're tired on our own and need an app to help us rest. Who could have predicted that???
Join me for a walk down memory lane as I explore old predictions from leading publications.
Mashable 2008 Predictions
Android, once out in the wild, has potential to totally zolpidemsleep change the barrier to entry for mobile applications. Before, building mobile apps often required different versions for each handset and carrier. While tons of Web companies were quick to jump on the iPhone bandwagon and optimize their apps for the hot-selling Apple device, developing apps for the "long tail" of devices has always been an arduous task, and still is for the most part. Android has the potential to change this, and, with all of the carriers except for AT&T participating, there is a good chance Google's mobile operating system will."
It's safe to say that Android fulfilled its potential. With 3,508,888 apps in Google Play, the barrier is no more. Though Android app development is 30% more expensive than iOS, the development process is easier due to a deeper access to their OS and higher levels of customization. Once developed, the app can be published quickly and easily to Google Play as opposed to Apple's App Store, which is often strict and time-consuming.
Android has come a long way since 2008. According to a report by Gartner, In the smartphone operating system (OS) market, Google's Android extended its lead by maintaining 82 percent of the total market in the fourth quarter of 2016. Android grew its market share by 3.2 percentage points to reach an 84.8 percent share and was the only OS to grow its market share year on year. With the intense Android/iOS duopoly, we can expect more exciting things to come in  2018.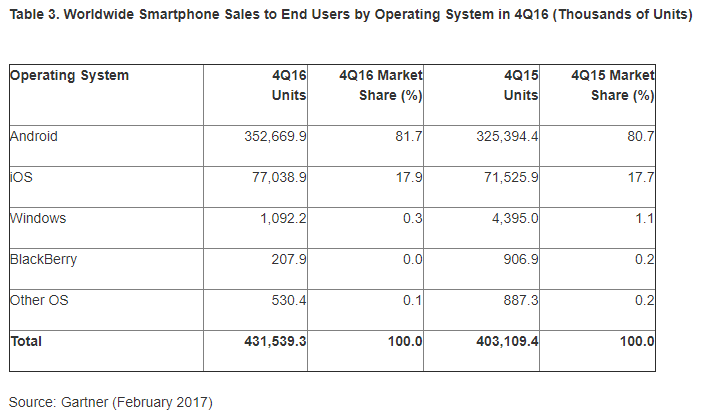 by Eden Beinart
Read more:
https://assetscience.com/wp-content/uploads/2018/01/Mobile-predictions.png
300
800
Rodrigo Gomez
https://assetscience.com/wp-content/uploads/2016/09/logo-1.png
Rodrigo Gomez
2018-01-02 17:09:16
2018-01-02 17:25:14
A Heck of a Decade for Mobile